ARGENTINE MENNONITE CHURCH
On Sunday, October 1, 2013, Argentine Mennonite Church had a celebration to mark their transition to a new ministry in their community. Three families have moved away and the rest of the members have decided to continue their work by joining with Youth for Christ (called Youth Front in Kansas City) to serve the children and youth in the Argentine neighborhood. The church is giving their property which is located next to a school to Youth Front for their ministries and some of the remaining members are voluteering their time as well. In return, Youth Front is planning to repair and renovate the building and they will allow the Argentine Church to continue to have services there on Sunday mornings. The Church is planning to use a small group discussion format for their service and there will be no hired pastor.
About 70 people gathered for a worship service in the morning which included singing, prayer, and a message from former pastor Mervin Hershberger. The congregation then served a delicious meal followed by an afternoon look at their history and the future way that God will be able to continue a witness in that community. The church was started in 1946 and originally helped support a children's home up the hill from the church building. One moving testimony that was shared in the afternoon was given by Bill Jackson from Pleasant View Church in Oklahoma. When he was a boy, he and his brother lived at the children's home. Bill had a very positive experience in the children's home and he and his brother were sent to Oklahoma as "fresh air" persons for two weeks. Eventually, they were both adopted by families from Pleasant View Church and grew up in that community. Bill was very thankful to the Lord that he got connected with the Mennonites. Youth Front has had a strong outreach effort in the Argentine community for many years and a continuing witness in that neighborhood is something to celebrate.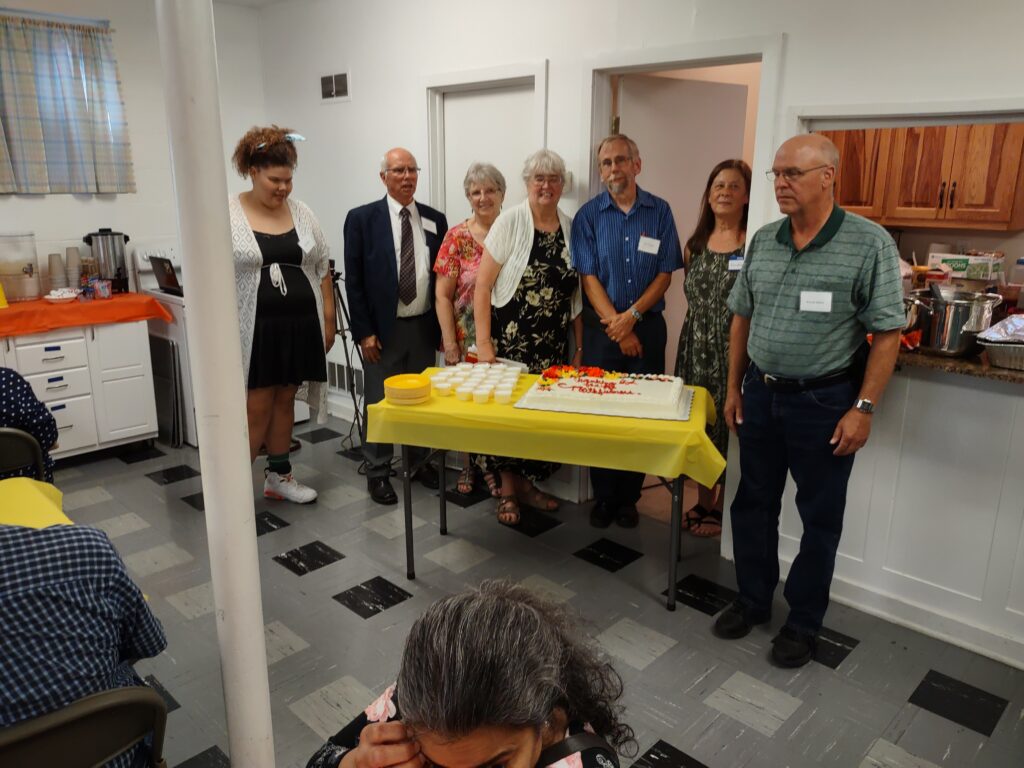 Posted on October 6, 2023 in Weekly Word

---
---