Cordero youth make connections at convention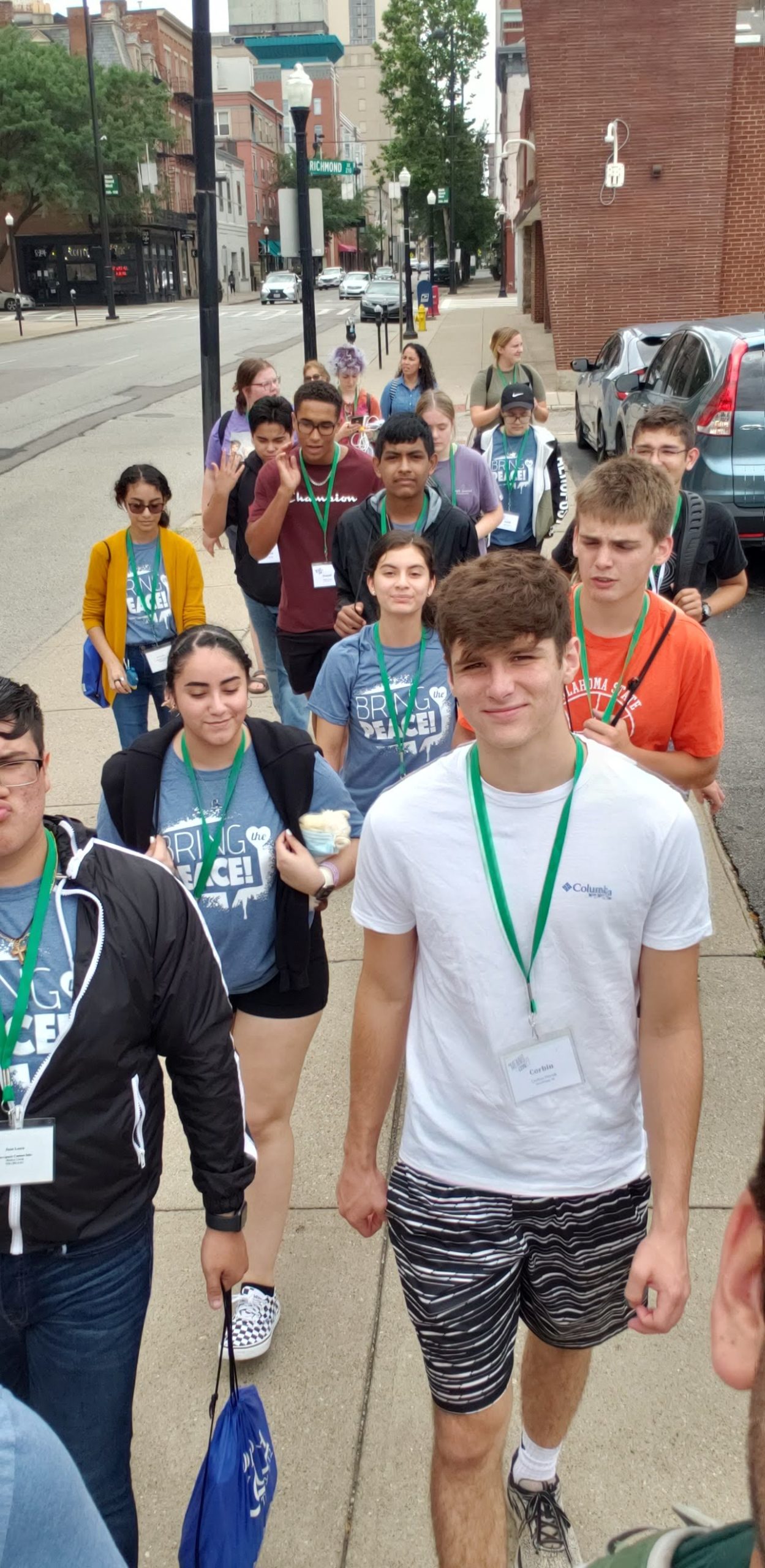 God is Good! Sometimes I am amazed at all the ways God provides and guides us to just where he knows is his best for us.
When I learned through my work with SCMC that the youth group from Iglesia Menonita del Cordero in Brownsville, TX was attending the recent MC USA convention at the same time that my home congregation's youth, led by my husband, Derek, were making plans to attend, I suggested to him it could be a good experience for the groups to meet. Our youth group from Kansas was mostly made up of young people who had not attended convention before and have had very little connection to the broader Mennonite Church. I just had a feeling that these youth would benefit from a more personal, deeper connection to peers from another place and experience of church. Both sets of sponsors liked the idea of connecting with each other's groups sometime in Cincinnati. I simply sent each of them the other's contact information since I would not be there.
The sponsors arranged for the groups to meet during a free afternoon at convention. They paired up on a long walk to a local market and introduced themselves to each other. Then, they explored the market in small groups, trying samples of local food and getting souvenirs to take home. After a trolley ride back to the convention center, the youth went their separate ways, but continued to connect throughout the week, chatting in the hallways, going to the same seminars, and playing basketball together in the rec. hall. At their evening debriefing, the youth from Kansas admitted that they weren't looking forward to awkwardly getting to know new people, but it turned out to be the highlight of their day, possibly even their week.
Both sets of sponsors were so thankful for these meaningful relationships with another part of the body of Christ and for the youth to see the church as so much bigger than their home community or congregation.
The cherry on the top of God's provision in these new relationships just may be yet to come. Our youth from Kansas had been planning a border learning and service trip in the summer of 2020 that had to be postponed because of covid. All of the youth and sponsors are excited about the possibility of doing the learning trip next summer (2022) and getting to reconnect, this time in Brownsville, TX.
I am grateful to have witnessed God bringing people together to build new relationships across cultural boundaries, expanding our vision of who our brothers and sisters in Christ are. Good is good!
Becky King- SCMC Administrative Assistant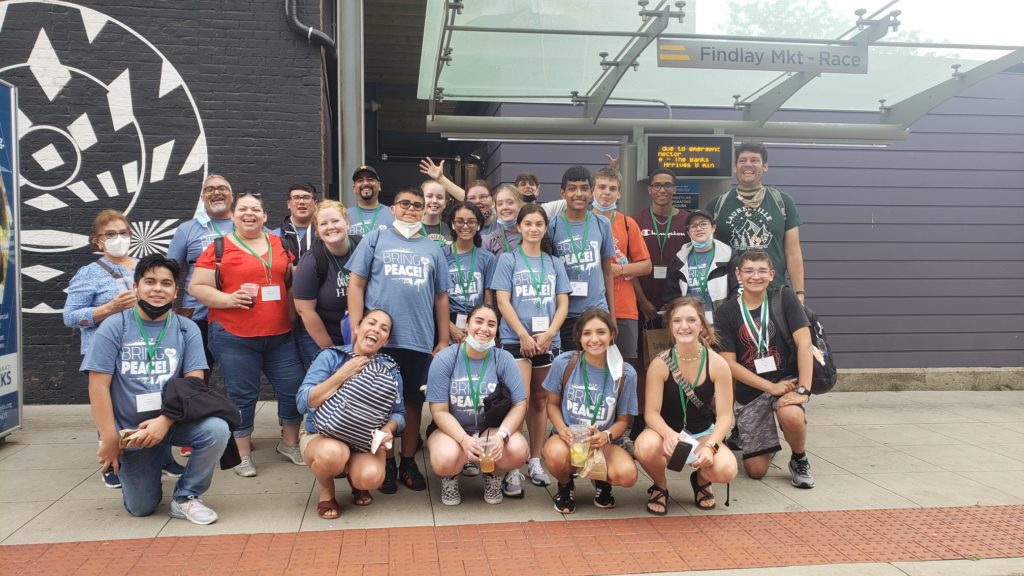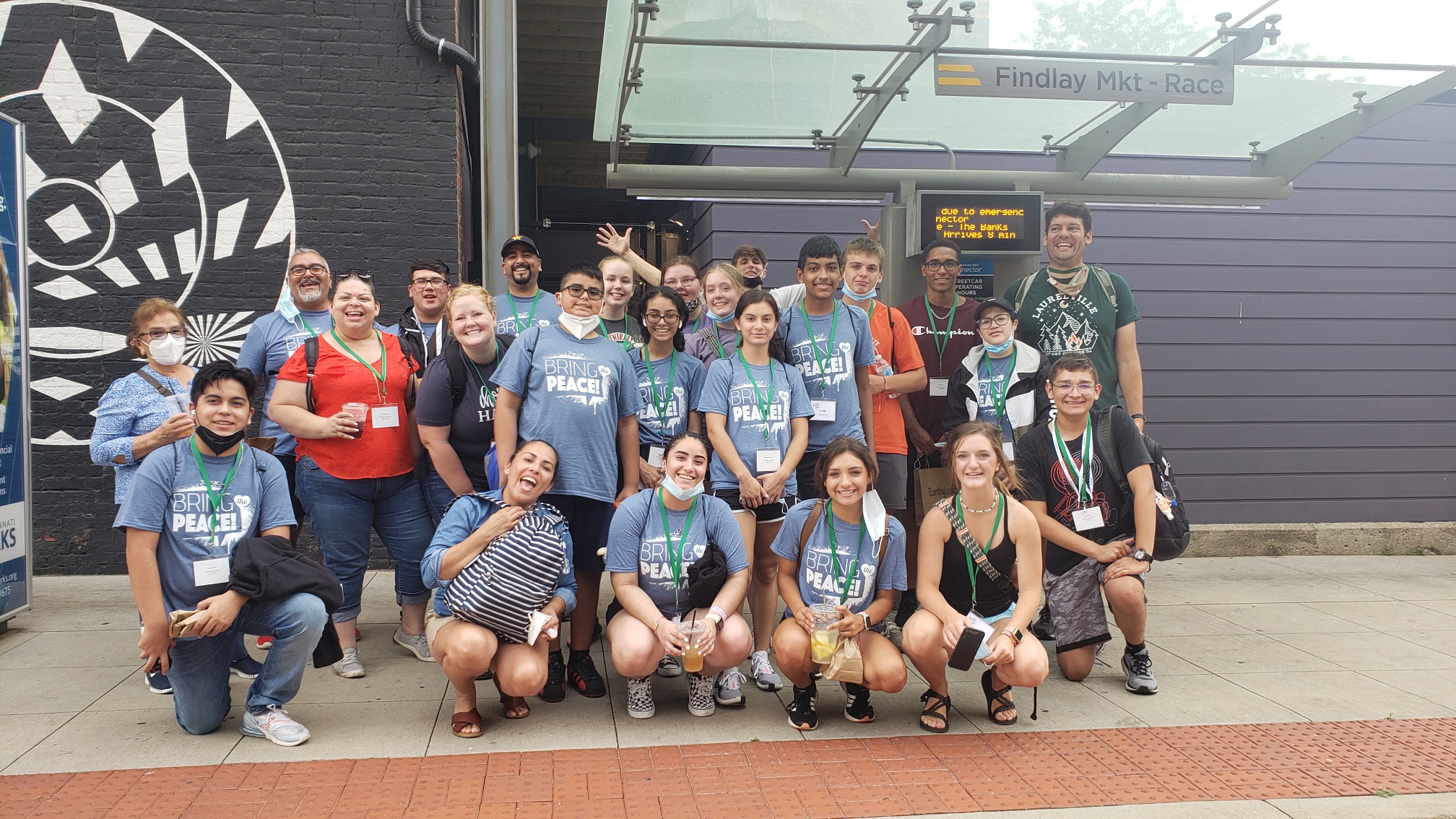 Posted on August 26, 2021 in Weekly Word

---
---