News & Updates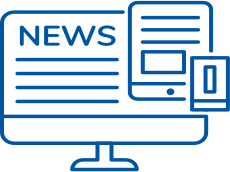 Pastor & Congregation News
Many of our congregations which suspended in-person worship services in mid-March when the COVID-19 pandemic hit, have either returned to in-person worship, or live streaming, or both. This is an opportunity to "visit" other churches by accessing their websites and connecting to their services, either live or at a later time.
At Journey Mennonite Church, Howard and Cathy Wagler have ended their leadership roles and are now serving as Network Team Leaders for South Central Conference. Eric Miller at South Hutchinson and Jim Ostlund at McPherson have assumed other leadership roles, so there are active pastor searches underway for those two campuses, plus the Yoder campus. Joel Schroeder has ended his interim assignment at Yoder, and is now serving in a similar capacity in McPherson, with pastoral ministry being shared with Zach Batson.
Steve Schmidt ended his assignment as interim lead pastor at Whitestone Mennonite Church on December 20 after serving for 18 months. Kevin Wilder is now the interim lead pastor on a 1/3 time basis until May, while he completes his teaching assignment at Hesston College.
Eden Life Church in Kansas City has recently included a Congolese group into its membership, now offering worship services in 4 languages. Pastor Omot Aganya continues as the lead pastor.
Amani Community Church in Wichita (Masemo Wakibogo, pastor) celebrated its first anniversary on December 6 (see separate article).
Pastors engaging in sabbatical leaves during the past several months include David Norris at Spring Valley Mennonite Church, Clayton Gladish at Hesston Mennonite Church, and Kenzie Intemann at Pleasant Valley Mennonite Church.
John Stainbrook was licensed toward ordination at Crystal Springs Mennonite Church, where he now shares pastoral duties with Josh Patterson.
At Calico Rock Mennonite Fellowship in Arkansas, a pastor from the community, Johnny Young, has begun a preaching ministry and is considering the possibility of an expanded pastoral role.
Jeff Selzer, pastor of Pleasant View Mennonite Church, and his wife Dana have begun a personal ministry of providing a home for foster children, with the result of adopting a 2-year old boy.
Cathy Wagler, co-director of the SCC Network Leadership Team, was licensed for specific ministry.
Leadership Changes & Updates
Following the annual assembly in July, leadership titles and appointments have changed. Replacing the former Executive Committee is the Network Leadership Team. The new position of Network Team Leaders is now filled jointly by Howard and Cathy Wagler. Other team members are Gary Wolfer, network chair; Phil Rosenberger, network chair-elect; Jim Diller, Conference treasurer; Kurt Horst, Ministerial Leadership Team chair; and Rod Schmucker, UCIM moderator. Becky King, administrative assistant, provides staff support.
The team meets monthly, and has been addressing the following issues and actions:
Acknowledged the need for revisions of the constitution to reflect the changes in titles and responsibilities, asking Kurt Horst to chair a committee to undertake this assignment.
Approved the appointment of Linda Yutzy, former conference moderator, to the Gifts Discernment Team.
Identified big-picture prayer concerns, and spent time at each meeting addressing those.
Approved a change of title from Regional Conference Minister to Regional Ministry Coach, affirming the ongoing work of Howard Keim, Clarence Rempel, and James Wenger.
Affirmed a policy that anyone called into a ministry assignment within the conference should be qualified for credentialing for specific ministry. Acting on that policy, Cathy Wagler, network team co-leader, was subsequently credentialed.
Acted on a number of applications for assistance to individuals to engage in qualified educational programs.
Chose July 23-25, 2021 for the annual assembly in a hybrid format that will include in-person activities if deemed safe related to COVID-19 restrictions. Whitestone Mennonite Church has agreed to host the assembly.
Received reports from the pastor/peer meetings which are being scheduled monthly via Zoom.
Affirmed the plans of the network team leaders to visit as many churches as feasible during pandemic-related travel restrictions.
Monitored the work of a leadership group to organize and facilitate the year of Discovery, which is designed to learn from congregations their current and future relationships to both South Central Conference and Mennonite Church USA, with the goal of clarifying the conference's affiliation with MC USA at the annual assembly in July 2021. There was extended discussion about responses from congregations and how best to consolidate and communicate the results before preparing for Phase 3.
The Network Leadership Team is scheduled to meet next on February 15.

Posted on January 22, 2021 in News

---
---