Masemo Wakibogo Ordination, May 8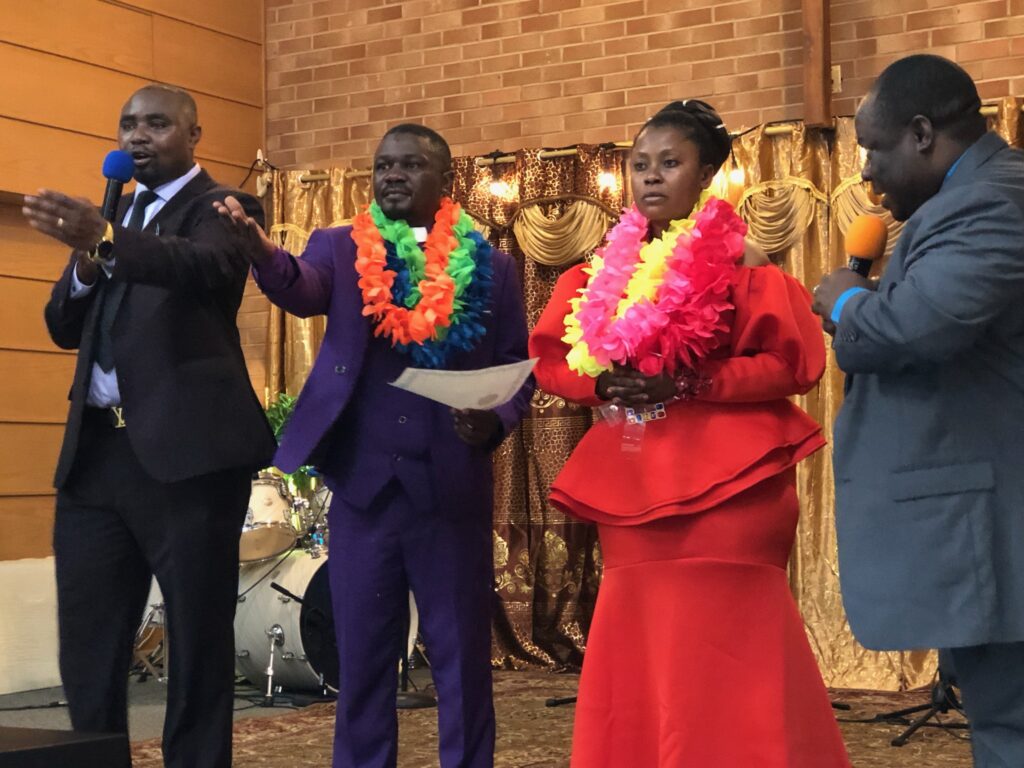 Masemo Wakibogo was ordained on Sunday, May 8, in a grand, four-hour service of singing, dancing, praying and preaching at Amani Community Church, Wichita, Kansas. The specialness of this occasion was announced with the enthusiastic singing and the bright orange dresses of the Paradizo Choir to begin the service. There was also music by the Amani Women, the Amani Choir, and the Strong Music Band. The floor shook as the congregation danced in rhythm for the offering song. Mathayo Masudi Henry from Tanzania studying in Denver, Colorado, brought the sermon.
In holy concentration, Pastor Masemo responded to the Ordination Covenant questions presented by Clarence Rempel, South Central Mennonite Conference Regional Ministry Coach. African traditions integrated into the service were ordaining with anointing oil and gifts for the pastor after the ordination. The absence of air conditioning on the hottest day of the year so far did not diminish the enthusiasm of the participants. After the service we joined in a grand meal of typical African fare. Guests from South Central Mennonite Conference supporting churches added some church potluck dishes.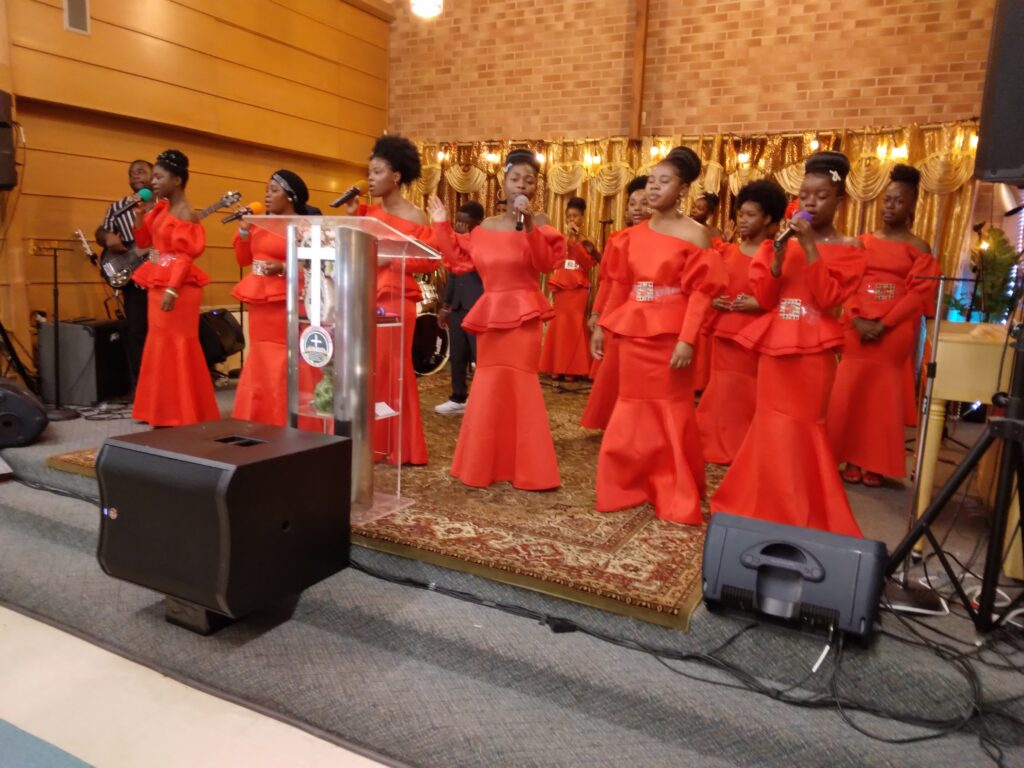 Posted on May 20, 2022 in Weekly Word

---
---