SCC Pastors & Leaders Make room to listen to the Holy Spirit.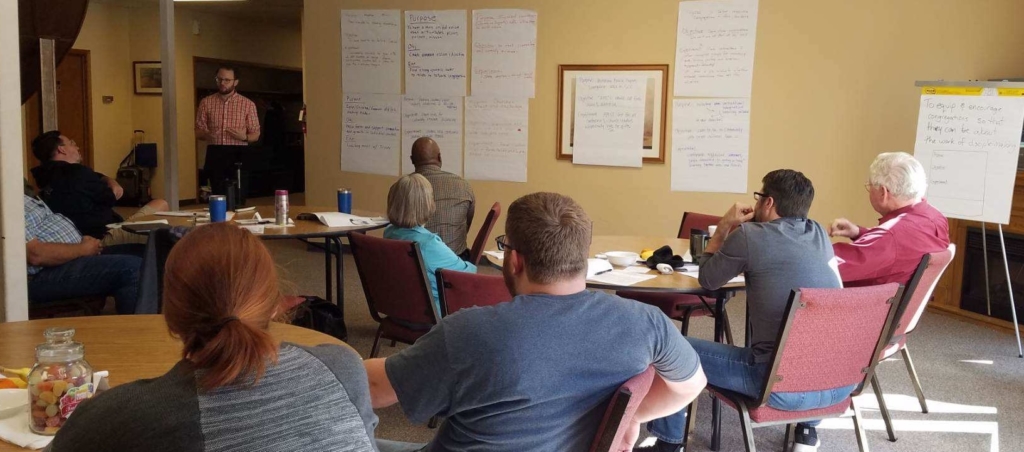 Twenty persons met for a time of worship, fellowship, sharing and learning at the Pastor/Leader/Spouse retreat held on October 4-5 at the Crosswind Conference Center near Hesston.  Clayton Gladish, member of the pastoral team at Hesston Mennonite Church, led the group through a number of leadership principles developed by the Kansas Leadership Center, with a primary focus on distinguishing between technical and adaptive work.  A fundamental principle is that anyone can lead anytime, anywhere, since leadership is an activity and not a position. Kendra Horst, worship leader and participant commented about the time together, "We were able to make room to listen to the Holy Spirit."
Table group work involved individual and collective discernment about what South Central Conference as a network of congregations is doing well, and what needs our priority attention moving forward. One conclusion is that as a representative group of persons, we hold as a high value being in the physical or virtual presence of others. This includes our annual conference assembly, church-to-church relationships, and pastor-to-pastor gatherings.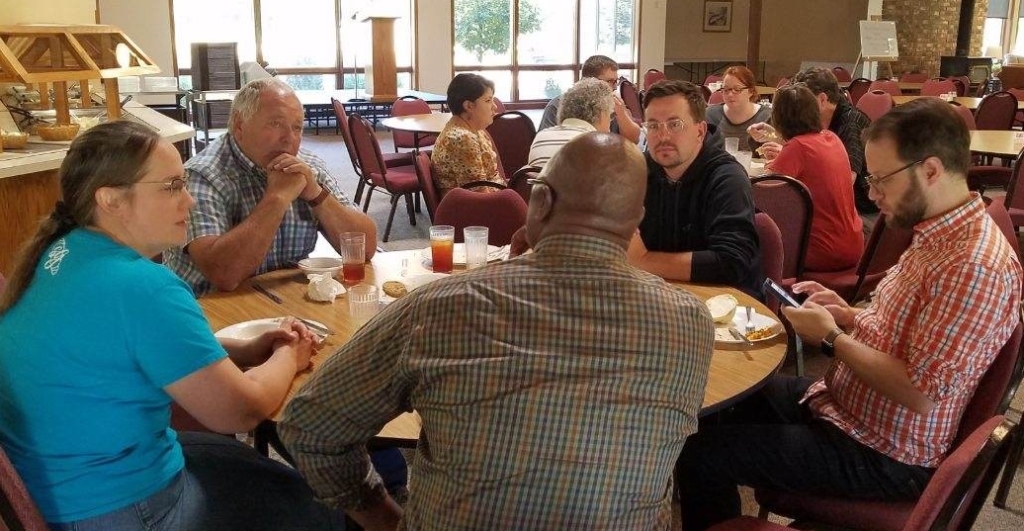 We concluded that we are better at identifying the 'what' and the 'why' of needed action, rather than the 'how'. A small group, known as the Luke 5 committee (new wine in new wineskins), is at work to help guide us through the needed action steps (the 'how') to help our congregations and the conference function effectively in ways that speak to the realities of being the church in a rapidly-changing social, political and religious environment.

Posted on November 20, 2019 in Weekly Word

---
---