Journey Funds Bibles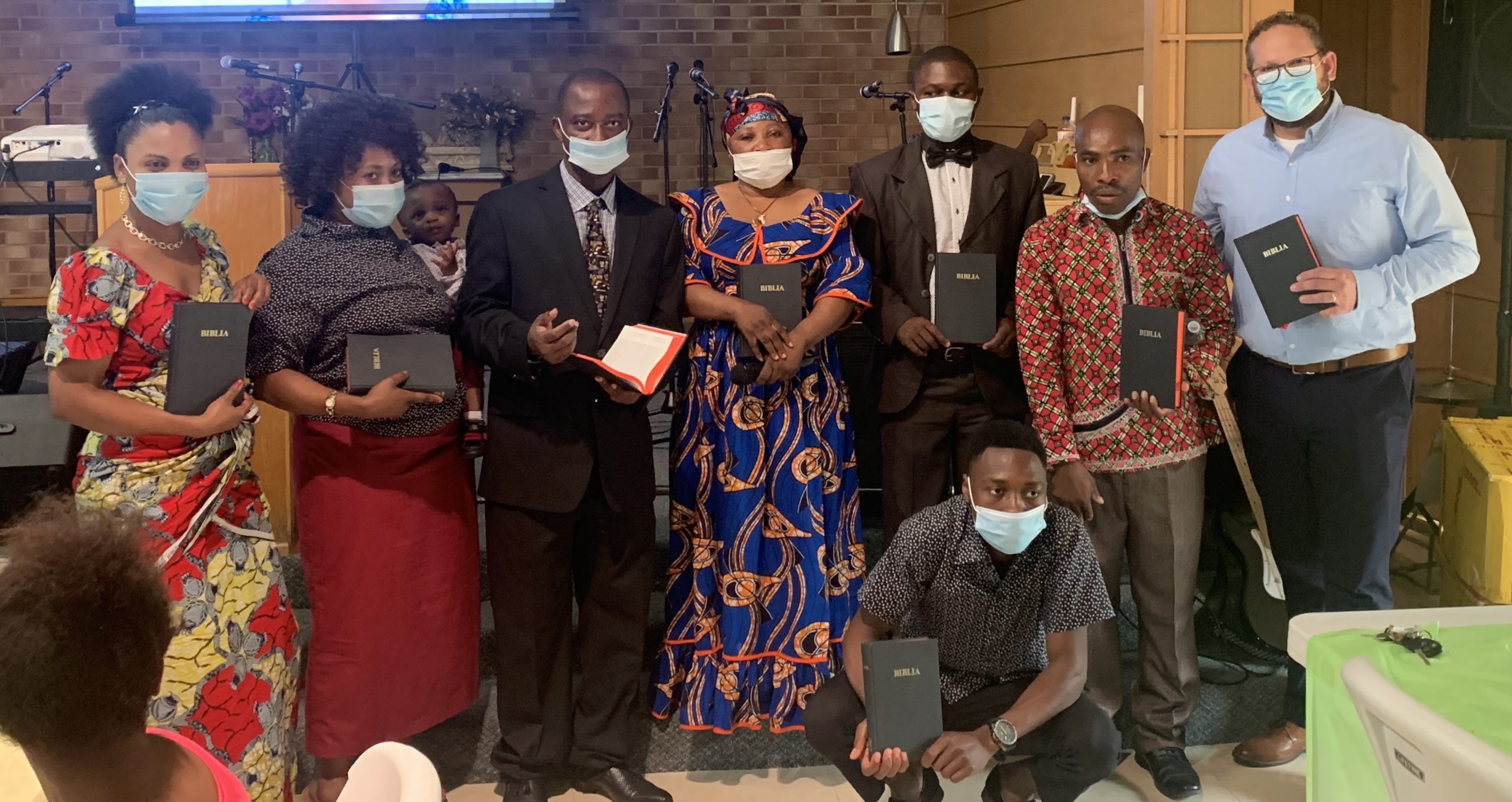 "How many Bibles do you have at home?" The pastoral staff of Journey Mennonite Church encouraged their members to give enough money to buy the equivalent number of Bibles for the church in Tanzania where some pastors and churches didn't even have a Bible. The result was a gift of 3,000 Bibles to the Bible Society of Tanzania from which they are being distributed through various churches to children and prisoners.
When Journey Mennonite Church heard that Amani Community Church only had five Swahili-language Bibles for a church of 50-60, they funded a gift to purchase 54 Swahili Bibles. Interestingly, the Bibles came from the Bible Society of Tanzania, and arrived a little over a week after the money was wired to the Bible Society. On September 20 in a service of thanksgiving, Journey pastor, Jim Ostlund, brought the message at Amani Community Church from John 1 on how the Word made text came to us in the Word made flesh, Jesus Christ. The service concluded with a fellowship meal.
Two of South Central Mennonite Conference purposes were being lived into:
Networking Anabaptist church planting partnerships.
Encouraging the linking of Christians and churches across the Conference.
Posted on October 7, 2020 in Weekly Word

---
---