Pleasant View Donates Van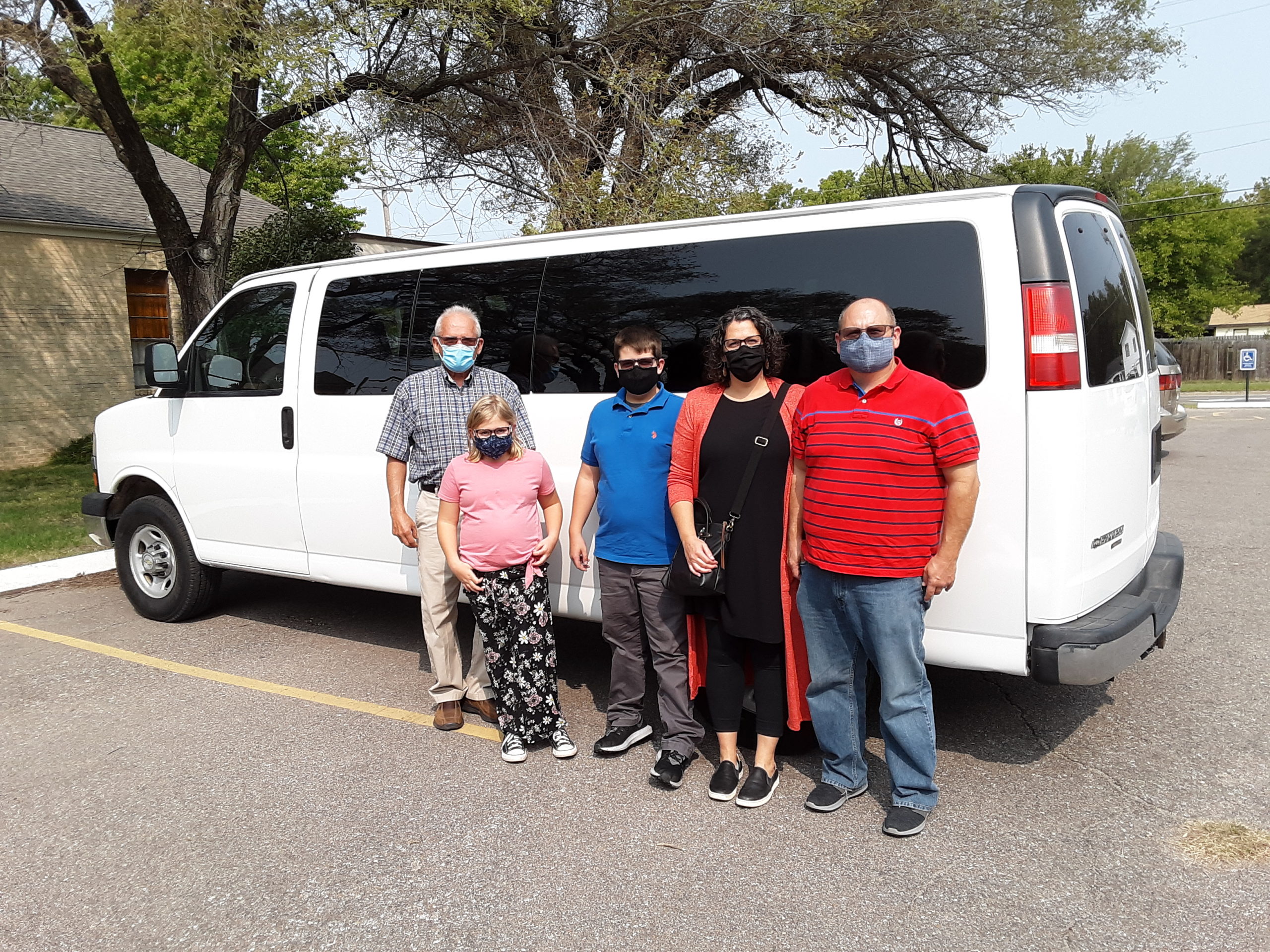 Five members of Pleasant View Mennonite Church (pictured left to right: Delvin Mast, Alliana, Zachary, Tonia, and Kevin Martin), Hydro, Oklahoma, had a unique mission trip on September 20 delivering a 2008 Chevrolet 15-passenger van to the Amani Community Church in Wichita, Kansas. The van arrived at 10 AM, just in time to make Sunday morning pickups for the 11:30 AM worship service. The Pleasant View church had heard about the need for transportation in a South Central Mennonite Conference video where Pastor Masemo Wakibogo mentioned the need. Many recent immigrants do not own vehicles and so gathering people for choir practices, Bible studies, or worship services is a challenge. Pastor Jeff Selzer of Pleasant View noted that the church van had hardly been used in the last several years, and so felt putting it back in action only made sense; the congregation overwhelmingly agreed. Along with the van, the church presented a check for $1,000 to cover the cost of registration and the first year's insurance. There was great joy in the giving and joy in the receiving.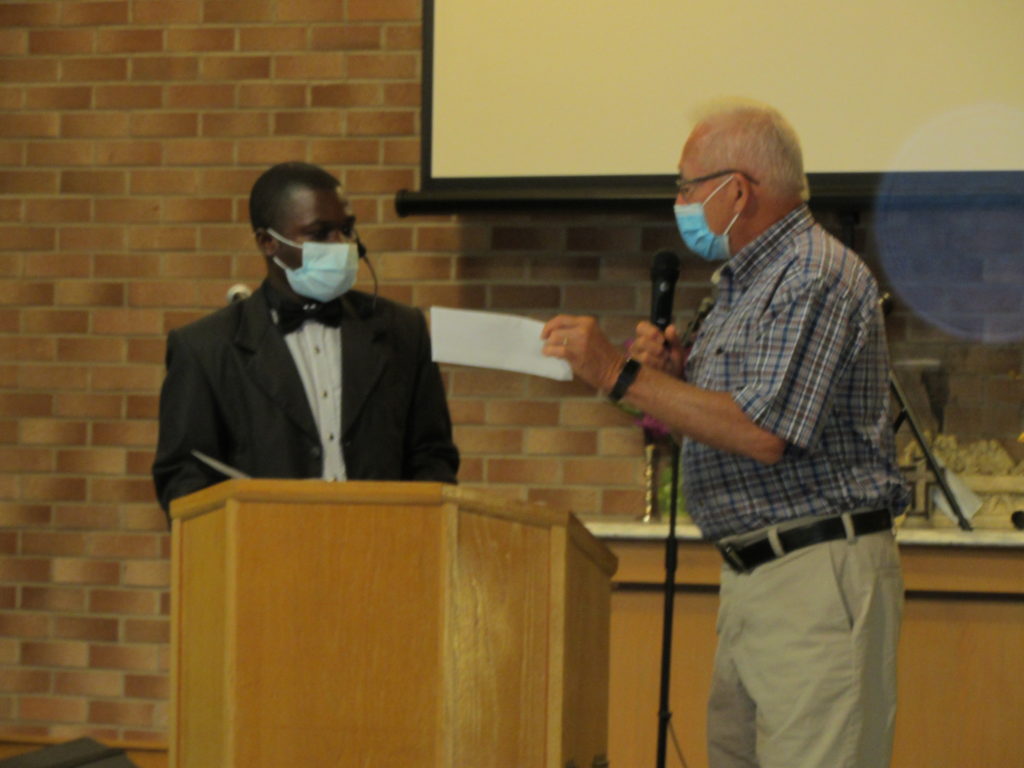 Two of South Central Mennonite Conference purposes were being lived into:
Networking Anabaptist church planting partnerships.
Encouraging the linking of Christians and churches across the Conference.
Posted on September 30, 2020 in Weekly Word

---
---