Peace Mennonite Celebrates 35/25
Peace Mennonite Community Church, Aurora, Colorado, celebrated 35 years as a church and 25 years in their church building on April 30 and May 1. Among the many stories of God's provision on Saturday night was the acquisition of their property for $175,000, an astronomical number for this small, new congregation 25 years ago. Church planter Leonard Wiebe, went to First Mennonite Church, Berne, IN along with Preston Hofer, current congregational chair, to share the vision with about 20 couples. One person present pledged to match up to $50,000 of what the rest would give. The other pledges totaled $53,000. So the Peace Mennonite members returned to Aurora with $103,000 of joy in their land purchase account. The mortgage burning outdoors provided a bit of levity. Burning it was about as hard as paying it off. A Korean church and a Hispanic church also use the building. 
On Sunday morning Pastor Kevin Santiago compared Peace Mennonite to the 12 stone monument Israel erected after crossing the Jordan River – both are proclaiming the goodness of God's and God's provision. He encouraged each of us to be that kind of monument beacon, remembering God's interventions in our own lives and sharing those stories with others. Network Directors, Howard and Cathy Wagler, and Regional Ministry Coach, Clarence Rempel, shared in prayers of blessing for Pastor Kevin, church leaders, and the whole congregation. A grand meal and abundant desserts concluded the celebration.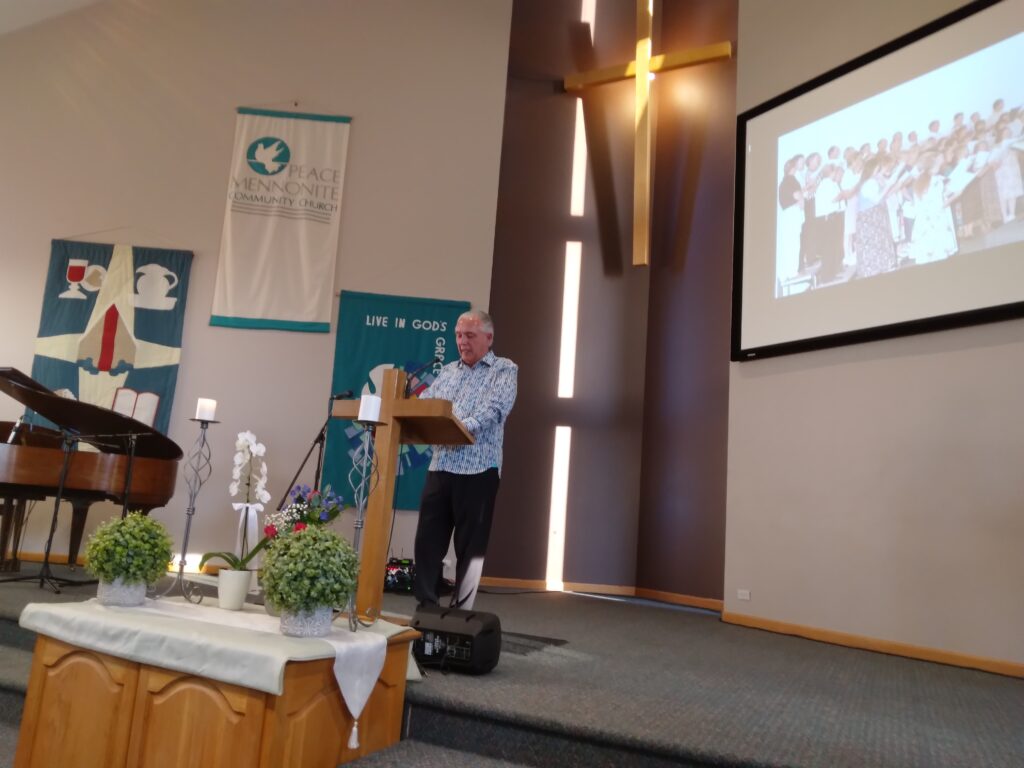 Posted on May 25, 2022 in Weekly Word

---
---