Weekly Word January 23-27
Thank you so much to all who participated in the Regional Discernment Meetings held last week.
I had such a great time traveling around the conference and meeting so many of you face-to-face. I put a total of just over 3000 miles on my truck as I moved from New Mexico to Texas, to Oklahoma, to Kansas, to Colorado, and back home to New Mexico. A highlight for me was stopping by several of our churches and visiting with the pastors on a casual basis.
The Discernment Meetings went well. Our purpose was to provide the opportunity for anyone and everyone from our conference to speak to the question of our continuing relationship with MCUSA. I praise the Lord that many of you took the time to do that. A variety of ideas and concerns were voiced and I appreciate the honesty and kindness that was evident.
The Network Leadership Team will be reviewing the notes and comments from each of the meetings and deciding on a proposed path forward. We will keep you informed as this process continues, and we would appreciate your continued prayers as we work through this important and difficult time.
Blessings to you and yours
Phil Rosenberger
SCMC Network Chair
************************************************************
James Wenger is supervising a new church planting project with SCMC Pastor Omot Aganya (Eden Life Church, Kansas City MO) You can read more about this mission outreach and how you can get involved here.
************************************************************
SCMC is still trying to fill a handful of conference roles. You can find more details on our website.
************************************************************
Volunteers needed for Numana
Junior high youth will be putting their faith into action by packaging meals with Numana during the Know Jesus retreat at Hesston College on Saturday, February 4. We are still looking for 20 adult volunteers to serve as green shirt leaders from 1:00 – 5:30 p.m., which includes a time of training, helping with set up and then facilitating the food packaging. High school students and all ages of adults are invited to participate! Email Melissa Landis at melissahlandis@gmail.com if you'd like to volunteer.
************************************************************
MCUSA is looking for seminar idea suggestions for MennoCon23! The submission deadline is next Tuesday, January 31, 2023. You can find more information and the submission form here.
************************************************************
SAVE THE DATE! Come join the fun at 15th annual MCC Comforter Blitz on March 6, 7 and 8 on the Journey Yoder Campus, one mile north of Yoder, KS. Times are Monday and Tuesday 9-5 and Wednesday 9-4.  No sewing skills are required, we will teach you.  Lunch is available by donation each day, or you may bring your own sack lunch.  Bring snacks to share during the workday.  This event is hosted by Kansas Friends of MCC to make comforters for relief to be sent to refugees or places after natural disasters. Please contact the MCC Central States office with questions at #316-283-2720, or check the Comforter Blitz Facebook Page, "Kansas MCC Comforter Blitz". A flyer is available here to display or include in your bulletin.
MCC and MCUSA are partnering in a new webinar series, Beyond incarceration: A hard look at dismantling the prison system and building healthy communities.Join us to learn about the ways the faith community is actively understanding and working against these complex systems of confinement. The webinars will take place on Feb. 7, Feb. 21, March 7, and March 21 at 6:30 p.m. CST/5:30 p.m. MST. They will be followed by learning tour opportunities in different parts of the U.S. Registration link: mcc.org/beyond-incarceration-webinars
************************************************************
The latest volunteer opportunities from MDS (Mennonite Disaster Services) are available here.
************************************************************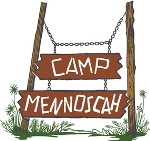 Spring Scrapbook and Craft Retreat registration is open! Online registration can be found here. Croppers and crafters of all skill levels are welcome. Participants at the Scrapbook and Crafts Retreats will have lodging in the Retreat Center and work space at the Dining Hall. Grade 3 and above are welcome with an accompanying adult.   Further details available on the website or at 620-297-3290. See you in March! 
Other events and happenings:
Summer Youth Camp Registration will open at the beginning of February We're excited, too!

Interviews for Summer Staff In Progress! We are seeking stunning summer staff to fill the following leadership positions for the 2023 summer: crafts, lifeguard, music, nature, office, and grounds. These positions are typically filled by college-age students, are summer-long and receive a stipend. Let us know who you think would make a great summer staffer at Camp Mennoscah. It's a summer of fun, service and faith formation!

Do you have a hankering for a giant bonfire?Camp Mennoscah has several burn piles and tall grass areas that need to be burned.This takes several people, a full day and cooperating weather. Burning hasn't been done for a few years and we'd like to have the piles and tall grass done for safety reasons. Call 620-297-3290 or email office@campmennoscah.org to volunteer.

Help us Plan for the Future! A seven-question survey will help us know how camp is used and what you would like to see in the future. This survey will close at the end of February. Click here to tell us what you think!
************************************************************

Don't forget to send us any announcements that you would like shared with your fellow SCMC churches!

Posted on January 26, 2023 in Weekly Word

---
---