A Happy Day for Eden Life Church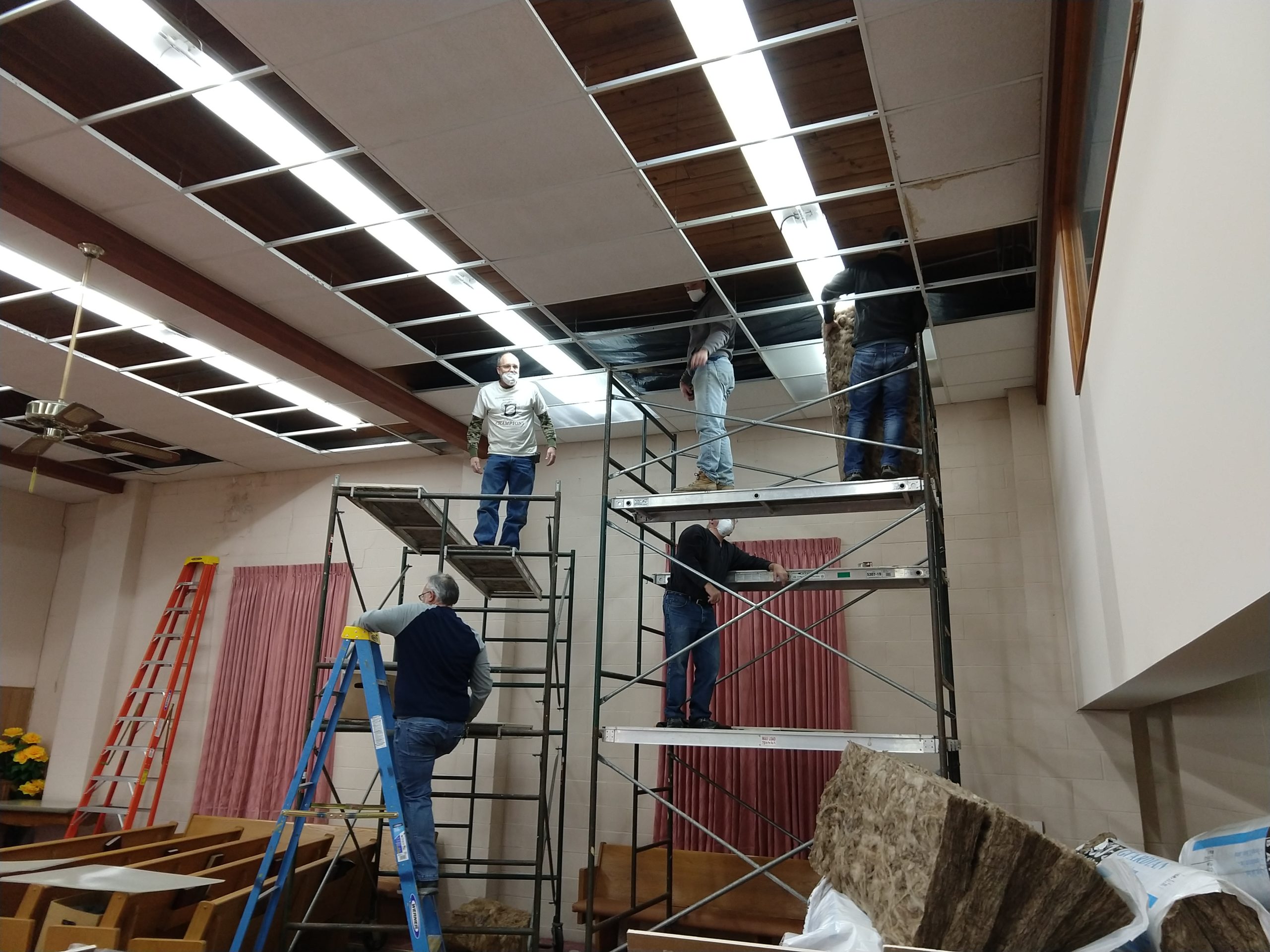 Friday, February 12, 2021 was a happy day for Pastor Omot Aganya, pastor of Eden Life Church. That was the day insulation and new ceiling tiles were installed over their church building's 2,000 square foot sanctuary. It was also the day his wife, Hanna, had an interview and was hired for a job and Omot started back to work after they both had been out of work for months.
The insulation and ceiling tiles for Eden Life Church in Kansas City, Missouri happened thanks to Mennonite Disaster Service with help from a few churches. Jerry Wyse from Journey@South Hutch coordinated the project with help from Don Horst of Hesston Mennonite. From Bethel Mennonite, Troy Wedel helped with purchasing materials and Max Fuqua was a consultant (Bethel also provided funding for most of the materials). The Michael and Jamie Lynch family from Journey@South Hutch, along with seven volunteers from Maranatha Mennonite Church in the Hutchinson area, also helped with much of the work. Two Eden Life Church members were also able to help with the installation.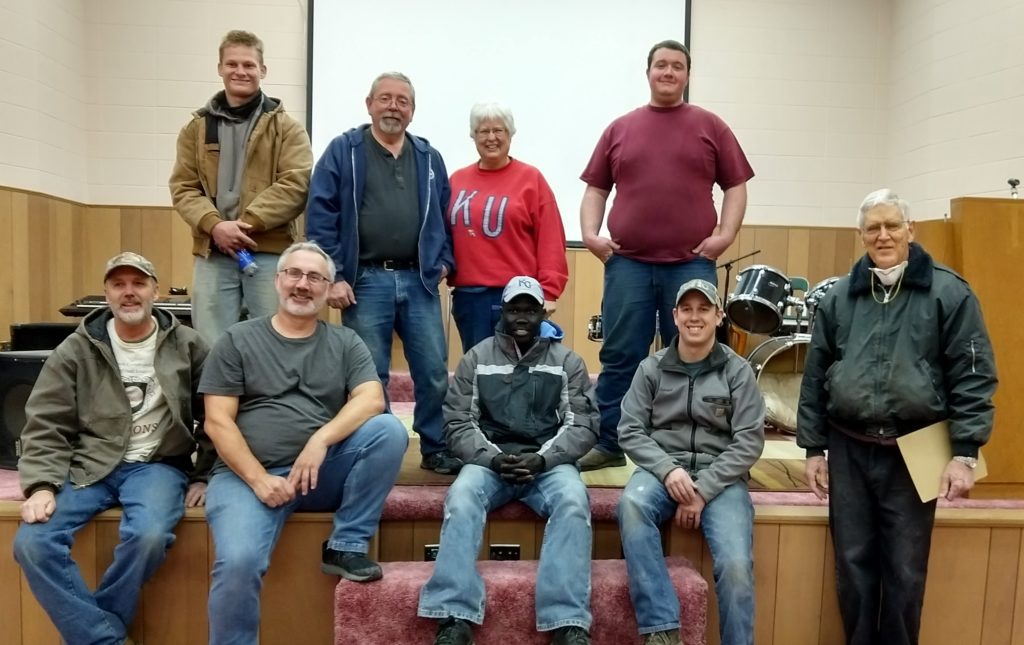 I was impressed with how efficiently MDS was able to organize this project and how much fun everyone had while working together. Pastor Omot is thankful for the willingness of these brothers and sisters from Kansas who helped their congregation in this way. Praise be to God!

–James Wenger

Regional Ministry Coach

South Central Mennonite Conference

Posted on February 24, 2021 in Weekly Word

---
---