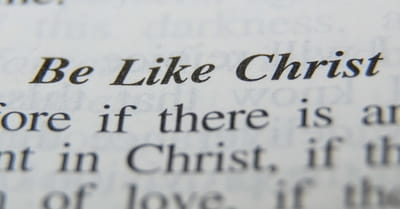 The congregations and pastors of SCC's southern District, Unidad Cristiana de Iglesias Menonitas (UCIM) gathered for their annual meeting November 1-2. Reflections on Philippians 2:1-5 were shared from three pastors of congregations in UCIM, Mayra Hernandez, Norma Schmucker, and Claudia Cedillo.
Reflecting on the gathering, outgoing Regional Conference Minister, Lupe Aguilar found encouragement in the time of worship and fellowship on Saturday, saying that it was a time of "coming back together in forgiveness and a spirit of desiring to work together." The gathering closed with presentation of eight credentials to pastors within the conference. Lupe reported being particularly encouraged to be able to grant licenses for two new pastors, Celia and Israel Solis, and felt God's presence in the time of prayer for them and their continued ministry.
Speaker and attendee, Mayra Hernandez, pastor at Iglesia Menonita Rey de Gloria, said that the most important part of the weekend for her was the sharing of each congregation's testimony of what their church is doing and the opportunity this allowed to encourage each other. She experienced God's presence in the sermons, prayer, and worship together as well as during the calling out of leaders through Ordination and Licensing.
Clayton Gladish, pastor at Hesston Mennonite Church, traveled to Texas to attend the meetings as a guest from the Northern Region. He reflected, "I experienced a oneness as we entered into worship and prayer. Our unity transcends our differences…it was a unity as recipients of God's love in the grace of our Lord Jesus and in the presence of the Holy Spirit…I was especially humbled by the hospitality I received…"
Praise the Lord for the ministries of SCC congregations in South Texas! Please continue to pray for unity, vision, and the individual ministries of these congregations and pastors. In particular pray for newly credentialed leaders as they live into these callings.